$400K
saved from just one report
100%
improved shareability of key customer data
NEW
functionality improves call center efficiency
PetSafe ®, a global leader in innovative pet product solutions, is known for its customer-centered research and advanced designs that help families have the absolute best moments with their furry friends. So it's no surprise the company – where every day is Bring Your Dog to Work Day – is also on a mission to lead the market in customer service!
Read more
your look behind-the-scenes
For nearly 30 years, PetSafe® has led the market with advanced pet product design. But in 2017, the team determined that in order to enable everyone in the company to become more customer-centered, they needed to be as innovative in their operations and back of the house technology as they are in their pet product solutions.
The legacy customer relationship management (CRM) tool was built several years prior to the current big data movement, and had limited functionality related to its ability to parse customer data and share it with the appropriate teams. It was quickly becoming a clunky system — and difficult to provide a full picture of the actual experience customers were having with the extensive line of PetSafe® products.
please excuse the technical difficulties
PetSafe® knew they needed to align their CRM technology with current best practices for listening to the market and responding in a timely manner. The Customer Care team needed insights data to build relationships and delight customers. The Product Development team needed customer feedback to understand how their products were perceived in the market, and identify any gaps or opportunities that they could improve upon. The Marketing Team needed real-time customer data to understand buyer intent, and respond with targeted messaging.
The team understood that designing a new CRM to be customer-centric would be central to their core mission, and would impact & better inform every department within the business — while supporting the customer-centered culture their customers already loved.
PetSafe® chose Salesforce on which to build their new platform because it was a more flexible solution, and one that other teams & divisions in the company were already using. Salesforce brought in a few implementation partners, and the PetSafe® team chose VectorX to be their business partner for the design, planning, and build-out of their new CRM
The legacy CRM system was limiting, complicated, and clunky — affecting productivity and efficiency across the company. There were lots of clicks to get to what one needed, it was not intuitive, and it was difficult to use & train. Even more importantly, it was not built in a way that allowed the PetSafe® team to capture insights from customers into fields where the information could be meaningful & helpful. Instead, the team was putting lots of data into note fields where it was ultimately buried, not reportable, and where the Product team didn't have access. The operations team had to dig through the notes fields and manually pass anything they deemed pertinent over to the product team.
This was a highly inefficient way to share data, and they ran the risk of missing important insights that would be helpful to all of their teams.
Because PetSafe® manufactures their products and distributes to retailers, they don't always know who their customers are until the customer calls to speak with the Customer Care team. When a customer — or potential customer called, PetSafe® didn't have an efficient way to log why they were calling. What was the trouble they were having with a specific product? Did the customer have a problem or was it simply a question? Was it a presale or post-sale engagement? Additional information collected about the customers to establish the relationship was also buried in a notes field.
solutions that take center stage
PetSafe® knew if they wanted to lead the market in customer experience, they would need a more robust CRM platform that would centralize customer data to make it useful across the organization. And to empower their teams product, quality, customer care, marketing, everything — to be responsive to customer insights.
When PetSafe® engaged VectorX, they got together on site and spent a few days doing a deep dive into how the system would be used. VectorX wanted to understand three things: what PetSafe® wanted to achieve, how their systems currently worked, and how that may change with a Salesforce implementation. They asked a lot of questions, specifically about what the end goal would be, and then presented the best path forward.
"We talked to different vendors, and VectorX was the team that was the best cultural fit with us. They understood what we were trying to do and gave us valuable advice in the beginning as we were going through our discovery process. We knew we had found not only an implementation partner, but a guide, and someone who had been here before."
— Becky Gargis
"They were so good at consulting us along the way, and advising us on business processes that would need to change."
— Becky Gargis
outcome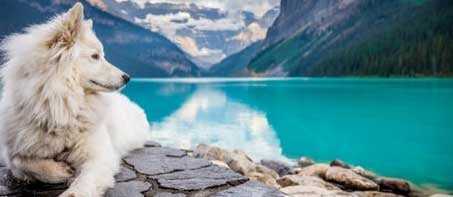 In roughly eight months, PetSafe® had a customized CRM on the Salesforce platform that allowed them to be responsive to customer insights. The impact of this innovative custom technology solution affected many parts of the business, and put the PetSafe® team in a position to more easily deliver their brand promise and be customer centered:
Operations and business flow
The customer care team
Quality assurance
The product development team


results of a powerful duo
Went from a clunky legacy system that couldn't inform the business about customer insights, to a custom Salesforce CRM and reporting tool that enables all business divisions to be customer-centric and grow the business
Added the ability to share case information with the product team easily, creating efficiency for the call center
Allowed the team to see customer & pet insights and build relationships with customers
Saved the company over $413,000 with just one report
Enabled the team to deliver exceptional customer care
When asked if they would refer VectorX to a colleague, Becky Gargis, Director of Customer Care replied "Absolutely."
"Throughout this project with VectorX, there was a great deal of trust. They were able to understand our needs, and even build a custom pet object that is really great. The way they helped educate us throughout the process was important. And we appreciated their responsiveness in the user testing process – they had a quick response to figuring out why something wasn't working and digging in, figuring it out, and fixing it."
— Becky Gargis