9x
improvement in operational efficiencies tied to solution
2x
doubled the number of locations using the service
100%
brand new central operations hub & training
Holding tons of patents and leading the industry for the last 315 dog years (45+ human years), Invisible Fence has made it their mission to ensure families enjoy their pet's companionship in the most worry-free way! That means bringing value to its customers with consistency, exceptional training, and unparalleled customer delight.
Read more
VectorX helped Invisible Fence maintain its storied reputation for delivering a premium brand experience, VectorX helped supply innovative technology support behind the scenes, enabling rapid expansion & market growth with immediate response time & predictable accuracy.
your look behind-the-scenes
In 2018, Invisible Fence® Brand had 11 company-owned locations and more than 300 authorized dealerships. Its service model included going out to see a customer and giving them a quote, and then sending out installers and top-of-the-line trainers. It is both their superior products and their training expertise that sets them apart in the industry, and after 45 years in business and many awards and patents, Invisible Fence has a reputation for delighting its customers.
Back at the office, the team at Invisible Fence managed their customer relationships for 11 corporate locations using a technology that was built in-house many years earlier when they started out small. This home-grown system handled most of the operations such as orders, scheduling appointments, payments, and inventory. But it was heavily manual – as most things are when starting out small. As companies grow, they find ways to work around limitations in these hand-built systems, which Invisible Fence had done for years.
When they began to expand, their legacy system became hard to use and even more difficult to update, as the platform had become terribly outdated. That's when they began to look for help with an analysis of not only their technology options but an in-depth look at the market and how to scale and improve efficiencies without missing a beat in the customer delight category. A referral to software development firm and Salesforce® partner VectorX kicked them off in the right direction.
please excuse the technical difficulties
When Invisible Fence began expanding and adding locations to their in-house CRM (customer relationship management) software, they started to lose functionality and speed because the system was getting bogged down. To improve the speed, they had to eliminate many of the features and introduce manual processes, utilizing only 10% of the functionality they needed to run their business.
Instead of process automation for things like dispatching, payment processing, scheduling & rescheduling appointments, and product or serial number tracking. The field staff interfaced with the customer, and then called the call center for manual assistance. It was more work for the team — and a temporary approach to maintaining the exceptional customer service the market had become accustomed to. The team at Invisible Fence knew it wasn't sustainable.
"Imagine 800 customers a day calling in for assistance, and then field staff calling in so we can tell them 'here's what you're supposed to do today, here are the appointments you're supposed to go to."
— Angela Shreve, Head of Operations
Invisible Fence® Brand leaders knew this wasn't going to work for long — because they were expanding quickly. They knew they needed to rethink their technology platform on a rapid timeline if they were going to be able to scale the business, while still delivering exceptional service (and not burning out their employees).
"We knew we needed a huge push in the mobile experience. Here we are, the premium brand, with premium products, and we come to your house and we can't do anything — or we have to call somebody. Then sometimes when you call, you'd have to be on hold for 15 minutes because there are 100 other people calling, and the system is slow. If we're going to be in front of the customer and talk about how far advanced we are, we need to be advanced."
— Angela Shreve
solutions that take center stage
After meeting with a consultant who recommended Salesforce® as a robust solution on which to build a custom operations hub that would enhance their business, the team at Invisible Fence began to look for a Salesforce development firm.
Invisible Fence was working on an integration that would immediately double the number of locations they needed to be able to support. So they reached out to VectorX — who had helped PetSafe® Brand, the parent company of Invisible Fence Brand, with a Salesforce development and implementation project the year prior.
When Invisible Fence engaged VectorX, they immediately came in and did ride-alongs with the field staff, sat with the call center, sat with the dispatch team, and met with more than 40 key stakeholders. Instead of simply asking what they wanted built, VectorX took the time to understand more deeply what a typical day is like, what the team could use from the mobile perspective, and how the customer experience feels.
VectorX served as a consultant and guide in addition to being the implementation team. They presented Invisible Fence with a path forward that included capturing all the best features of the legacy platform – using best practices to implement certain outcomes in novel ways, and guiding the requests for new features into a manageable flow.
"They did a really good job through those processes. We'd share with them how we do something, and they'd say, 'Okay, well have you thought about this? We have another company who utilizes something similar to this … would that be a better customer experience?' They helped guide us so we didn't get just what we were used to. We asked for certain things because that was just always the way you've done it, and you don't think about doing it differently. They would offer suggestions and advice, like 'Maybe this would be a better customer experience, maybe that would be a better flow. If we really want to get to this endpoint, could we take this route instead?' which was very helpful and appreciated."
— Angela Shreve
outcome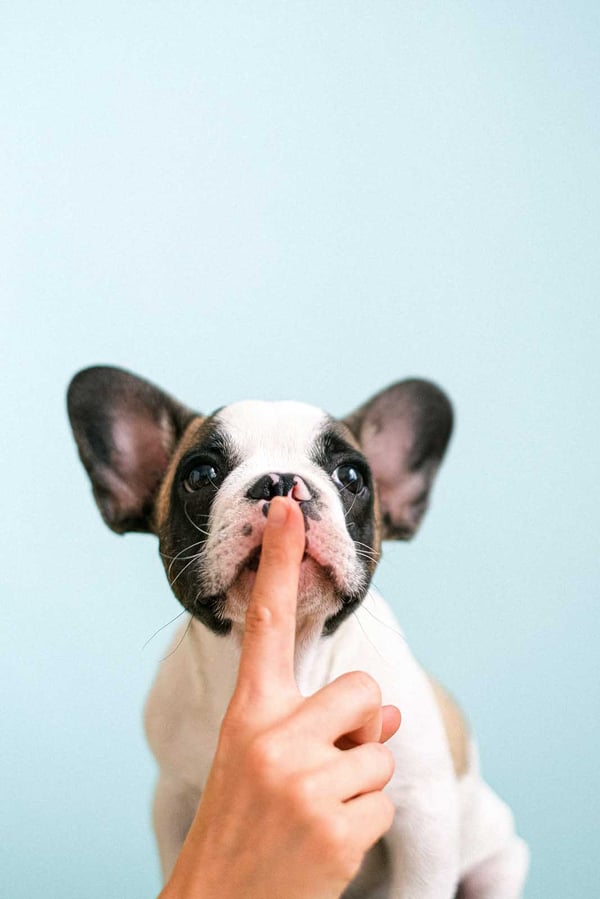 In roughly eight months, PetSafe® had a customized CRM on the Salesforce platform that allowed them to be responsive to customer insights. The impact of this innovative custom technology solution affected many parts of the business, and put the PetSafe® team in a position to more easily deliver their brand promise and be customer centered:
Operations and business flow
The customer care team
Quality assurance
The product development team


results of a powerful duo
Went from a home-grown CRM that could do 10% of the work, requiring humans to do the remaining 90%, to a Salesforce platform and operations center that automates 90% of the work, requiring humans to do the remaining 10%.
More than doubled the number of locations supported on the system from 11 to 23, with only a small increase of team members.
Added visibility and rolled-up reporting as a brand new feature.
Created efficiency and scalability that impacted multiple areas of the business including dispatch, call center, field staff, and operations.
Enabled the team to deliver a consistent, premium brand experience.
When asked if they would refer VectorX to a colleague, Angela Shreve, replied with an emphatic "Absolutely!"
"One thing that really differentiated the VectorX team from anyone else I've ever worked with was the process they used to make sure they understood our use case holistically, not just before the build-out, but also after. This was pivotal. Normally you would build it, test it, approve it, and then move on. But our partners at VectorX – a truly collaborative partner – built it and then came to our office to do a demo. We sat together and went through it using a real-life test case. We could see how features were to work in the context of the start-to-finish workflow and raise any red flags. Having them here to see the whole process, and understand if there were any kinks, truly allowed us to fine-tune it to get the absolute best solution — with no regrets."
— Angela Shreve